And to think this country once ruled the waves!!
Scrapped from sky news:
The detail was included in an email, which was prepared by officials in the Department for Environment, Farming and Rural Affairs and seen by Sky News.
The admission could also leave the country more exposed to terrorism, smuggling and conflicts over fish stocks, experts have warned.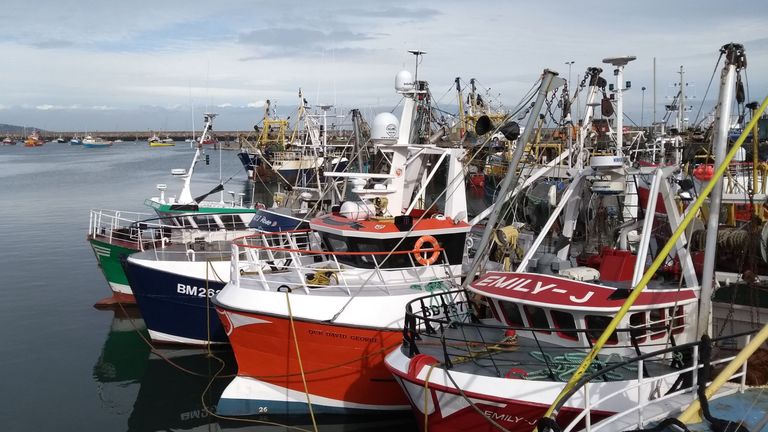 Image: Fishing has been a contentious issue during Brexit negotiations
It states there is "a lot of uncertainty" about whether the country will be able to police the seas because Britain only has "12 vessels that need to monitor a space three times the size of the surface area of the UK", the document reveals.
It adds: "While our public position on this wider issue is already clear and widely communicated, in that post-Brexit we will be an independent coastal state with control of our waters, both Policy [officials] and MOD [officials] have indicated we are not on an overly strong footing to get ahead of the potential claims that could arise from this story."
The admission has prompted questions about how prepared the UK is to leave the EU without a deal, after Boris Johnson wrote to all civil servants calling on them to making planning for such an eventuality "a top priority".